Faison
Gives Back
Our Founder, Henry Faison, was not only generous with his time and attention but also his resources and desire to give back. Henry simply asked, "Where can I help?" and took that task in hand. He was an excellent role model, not only to his employees but to his board and community. That philanthropic spirit is deeply reflected in our company culture.
Our Efforts
Employees are encouraged to give at the level they can, and the company matches each employee gift. Employee gifts are matched dollar for dollar to approved non-profits up to $20,000 per employee. To date the Faison team has donated more than $500,000 total.
Scholarships are established at UNC Charlotte, Clemson, UNC Chapel Hill, and NCCU for master's related real estate programs (MBA and MRED).
Six selected non-profits all receive yearly grants to fund programs that support educational programs for younger children who are at risk and need support to be successful in school and in life.
Driven by Henry's generosity and passion for philanthropy, Faison Enterprises has continued to honor his legacy by increasing its annual social impact investments by partnering with local non-profits to reduce homelessness, help create safe and affordable housing, and support early childhood education. Charitable giving remains at the core of who we are as we strive to make our community more equitable.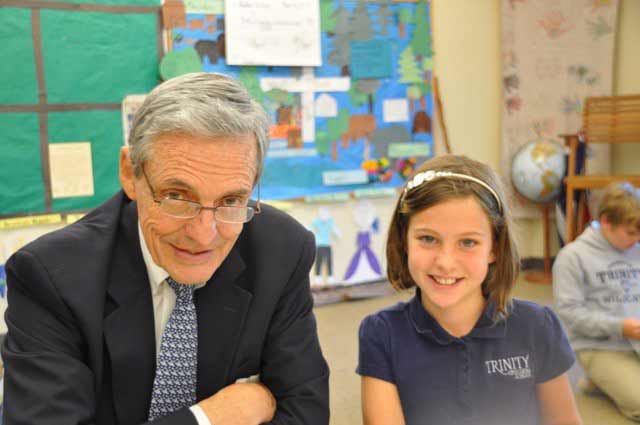 Charitable Giving Distribution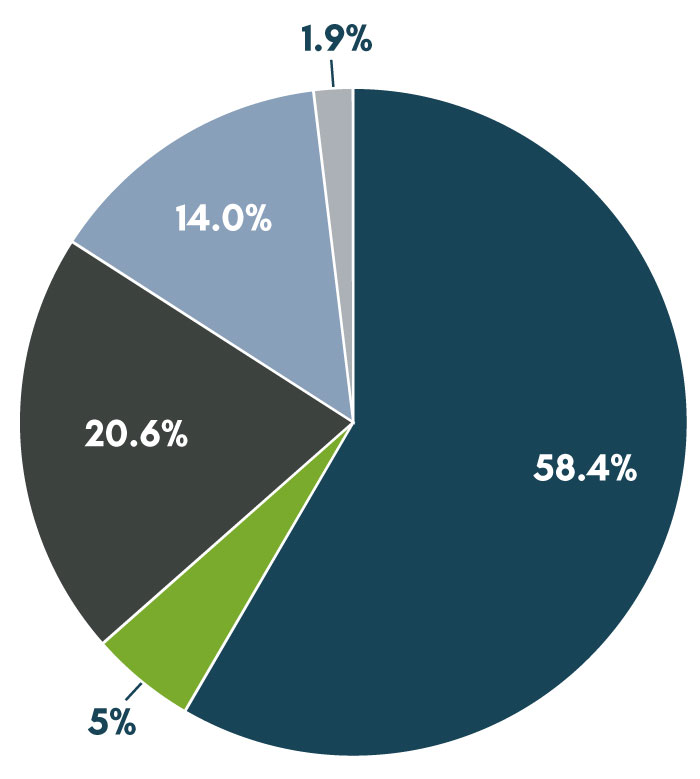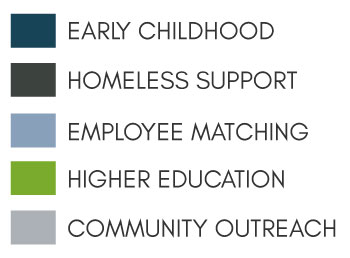 Cumulative Giving